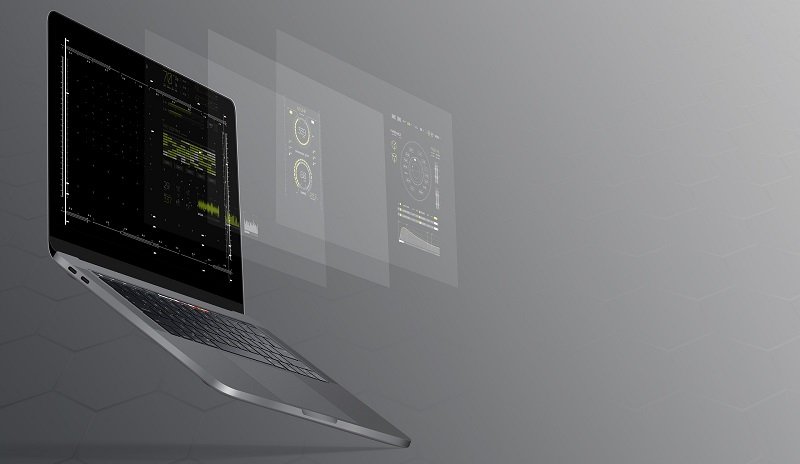 'Scrapping' legacy software in favodigiur of a bespoke alternative may appear drastic, but in many cases, it is the most cost-effective solution in the long term. Many businesses find themselves stuck using outdated, slow and inefficient software because that is what they have always used and they are reluctant to upgrade – whether due to cost, disruption, lack of time or inconvenience.
There comes a point, however, when not upgrading could leave your business trailing behind competitors in terms of functionality, productivity, and efficiency. Here are six reasons you should consider investing in a bespoke software development to replace or supplement your legacy systems.
1) Improved Functionality
Many off-the-shelf applications are very good, but by their nature are designed to fit the needs of a wide range of businesses and may not be perfectly suited to your requirements. Some software limitations – such as restricted setup and reporting, and limited data import options – can worsen over time as manufacturer updates fail to keep pace with your changing requirements, and the software struggles to interface with other third-party applications.
2) Easier To Use
All software applications require training to be used effectively. However, a bespoke application can be designed with the training needs of your business in mind. Bespoke software will be written to match your specific business processes and terminology. Every element of the user interface design will be design to be familiar to match your existing staff's knowledge. This isn't the case with off-the-shelf applications, which may come with a steep learning curve. A custom application focuses only on strictly relevant functions, and can thus be a more streamlined and easier application to use.
3) Better Access To Data
As more demands are placed on a third party application, its database may become more complex and your business data risks becoming fragmented, especially if you use more than one incompatible third-party system. Faced with this, some businesses grow dependent on Excel spreadsheets to bridge the gap between their applications, which wastes time and makes it easy to make mistakes during data updates. A bespoke application can incorporate custom query functions to facilitate fast and easy access to data and allows you to share data across your organisation. Bespoke validation rules can help avoid duplication and ensure the quality and consistency of your data.
4) Increased Productivity
By aligning closely with your working patterns and business goals, a bespoke software application can increase efficiency and productivity. Once established, users of bespoke systems experience fewer user errors, less downtime due to software glitches, faster repair times and need less direct employee supervision than when using third-party software.
5) Cheaper Long-Term
Bespoke developments are almost always require more up-front investment than off-the-shelf applications. In the long-term, however, custom software can save you a lot of money. Firstly, with a bespoke development you pay a single fee for an unlimited number of users, an important financial consideration for large companies and those with expansive growth prospects.
It is also easier and cheaper to add new functions to a bespoke system, letting you diversify services and products and take advantage of market opportunities, without having to implement an entirely new system. A bespoke system can also be designed to interface with your other applications, eliminating many repetitive tasks and automating other manual functions. This saves time and money operating the system, which can be spent more productively elsewhere.
6) Improved Security
The older your software, the more vulnerable your system is to hackers who use the latest technology to find ways to steal company data. Businesses using older versions of well-known third-party applications are especially vulnerable, as the underlying code of these systems is well understood by hackers and is subjected to a larger number of attacks than bespoke applications.
Staying Ahead
A company that runs old software will find it harder to take advantage of upgrades in technology, and this can seriously slow down the system, increasing the likelihood of disruption to the day-to-day operation of your business. Manufacturer software updates are required to keep everything running smoothly, but these are sometimes incompatible with older software versions. Troubleshooting issues with out-of-date software can also become an issue when your supplier concentrates on newer products and is unable to provide support for older software.
Find Out More
If you know that your software needs to be updated but are unsure of the most cost-effective way to proceed, have a chat with us. We build bespoke software specific to the needs of individual businesses and advise on the best ways to modernise.
Why would you spend time mastering something you are unlikely to use? You wouldn't!
Image source: Pixabay