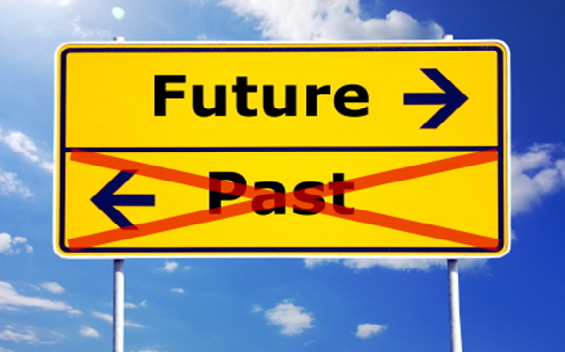 Has your business pivoted?
Businesses have had to be very flexible with the way they work over the past year with some having to make the decision to pivot their services or products.
But what does this actually mean?
The meaning of the word 'pivot' in relation to business is very clear – it is having to change the direction of business due to circumstantial change. However, the general media usage has diluted the meaning to anything that has 'changed' counting as a pivot. The world is currently dominated by the misuse of language to support specific agendas. I think there's value in showing that here at Brandon Cross we want to cut through the quagmire.
When businesses pivot because they do not have the choice, it is a tough decision and one that can go against their reasons for starting the business in the first place. This shouldn't be downplayed.
There are three main catalysts for changing the direction of your business:
A change of circumstances.
The economic climate.
Change for competitive advantage.
Obviously, changing your services because they are no longer financially viable is not the same as changing services as you are no longer able to provide the service or sell the product.
During the coronavirus lockdowns many businesses had to pivot, as their normal services or products could no longer be sold, or they were no longer allowed to trade. For example, a number of breweries and distilleries, whose main clients were the hospitality trade, stopped making gin for example and instead focused their time on making hand sanitiser. They:
Used the same equipment.
Used similar ingredients.
Used a revised process.
This has prevented a number of small breweries and distilleries from going bankrupt by tiding them over until they are able to start their businesses up again. However, it wasn't just small business that needed to think creatively to get through months of forced downtime.
Many large commercial airlines such as Virgin Atlantic, Lufthansa, United and American Airlines, also pivoted their businesses, as they were no longer allowed to fly passengers. So rather than have their aeroplanes sitting idle, they used them for cargo transportation.
Therefore, to pivot your business in the true sense of the word is all about addressing a different market or otherwise putting your facilities and capabilities to a different use because the previous direction is no longer viable. It's a difficult step to take, and one that is never taken lightly.
Pivoting online
Many businesses also had to take their services online, which for many would not have been considered an option in normal circumstances.
For example, doctors and healthcare professionals offering consultations online is a pivot, as such consultations are inferior to face-to-face appointments whereas yoga and fitness classes have had a 'virtual' option since Jane Fonda released the Jane Fonda Workout on video in 1982.
Of course, many online offerings such as fitness, dance, quizzes and networking have more benefits in a face-to-face environment, but this can't really be considered a pivot as it is the same service on a different channel, and will no doubt be continued once they are allowed to trade normally.
Many could argue that online schooling and university lectures is a pivot, but the Open University has been offering TV lectures since the 1970s and 1980s so it could be argued moving to online was just an extension of what was already happening. However, video learning for younger children is a new development and one many teachers, parents and pupils hope will revert back to normal very quickly.
Pivoting or evolving
Whatever you decide to call change in your business, it is a positive step if it helps your business to grow (or at least to remain stable as in the case of covid), especially if through an analysis of your business skills, equipment and processes a creative new direction can be reached with minimum investment.
Here at Brandon Cross, we are about supporting our clients to effect change by offering our expertise in innovation and technology.
We are able to advise you on how realistic your pivoting or developing goals may be as well as being analytical in how you can actually achieve them. Through a combination of using your current processes and systems in a different way, introducing new systems or a combination of new and old we can guide you and work alongside you to reach your targets and make those changes.
We have the industry knowledge, and you have the creative ideas so why not take that first step on the journey and contact us today.